Press Release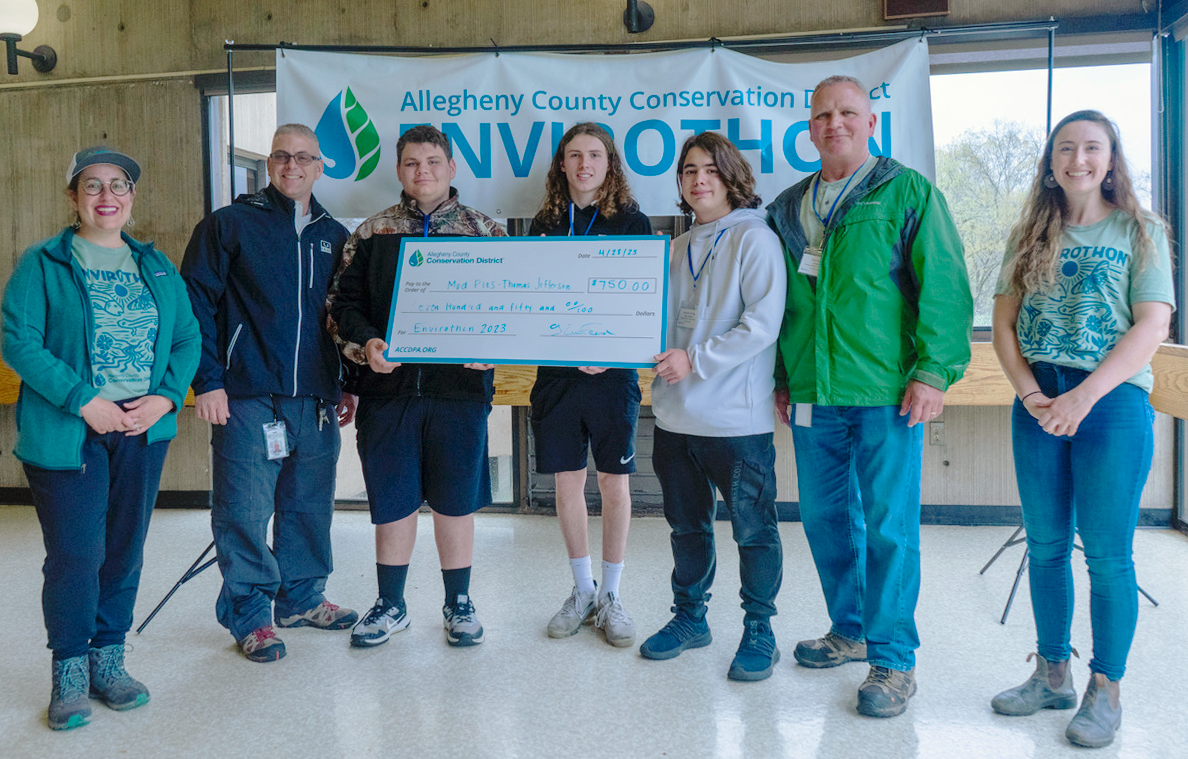 Photo: Thomas Jefferson High School students Lukeman El-Hajj, Hunter Houk and Connor McCann with teachers Dan Giger and Brian McClain and ACCD staff Heather Manzo and Hayly Hoch. Team members not pictured Reagan Sanderson and Kamryn Mull.
May 4, 2023

PITTSBURGH – Thomas Jefferson High School students won first place at the Allegheny County Envirothon on April 28, 2023, and will compete in the statewide environmental competition in Mifflinburg, Pennsylvania.
Allegheny County Conservation District (ACCD) hosted 115 high school students representing seven school districts at the annual competition at Boyce Park.
The winning team includes Reagan Sanderson, Lukeman El-Hajj, Hunter Houk, Kamryn Mull and Connor McCann. Carlynton High School won second place, and Baldwin High School placed third. Every winning student received a scholarship for academic pursuits following high school funded with support from event sponsors.
"When students participate in Envirothon, they elevate their career readiness, gain valuable professional experience before graduating and are empowered to become action-oriented citizens," said Hayly Hoch Natural Resource Outreach Educator. "The Allegheny County Envirothon is only possible with the contributions of our sponsors who made this experience memorable for 115 outstanding students."
Envirothon is the largest environmental education competition in North America aimed at engaging local youth in natural resource conservation learning and stewardship challenges. This hands-on academic competition requires months of study and teamwork on five subject areas: soils/land use, wildlife, aquatic ecology, forestry and current issues.
Envirothon provides exposure to environmental career pathways through partnerships with the Pa. Fish and Boat Commission, Pa. Game Commission and the Allegheny County Parks Department.
"Today's participating youth go on to become tomorrow's leaders. Our aim is to move students beyond classroom learning and motivate them to meet the environmental challenges of the future. We encourage them to continue learning, take action in their own communities and pursue further education in environmental fields," said Executive Director Heather Manzo.
This year's sponsors include Fahringer, McCarty, Grey, Inc., Laurel Communities, The Buncher Company, Sheffler & Company, Alcosan, Eisler Landscapes, AOM LLC, Civil & Environmental Consultants, Gateway Engineers and Burns McDonnell.
Other contributors include Mon/Yough Trail Council, T. Gerhart, Bankson Engineers, Wind Ridge Engineering, NJ Barton, JR Gales & Associates, David J O'Barto Consulting Forester, EADS Group, LSSE, KU Resources, WEC Engineers, ACCD Board Member and anonymous donors.
Qualifying teams at the state competition will advance to the National Conservation Foundation Envirothon in New Brunswick, Canada.
---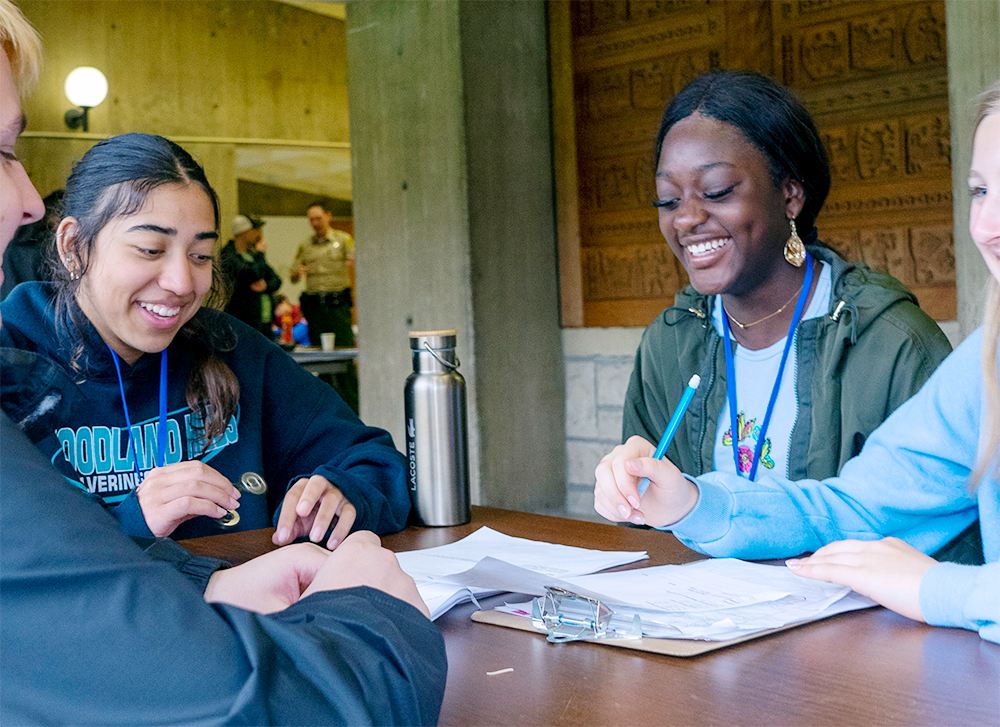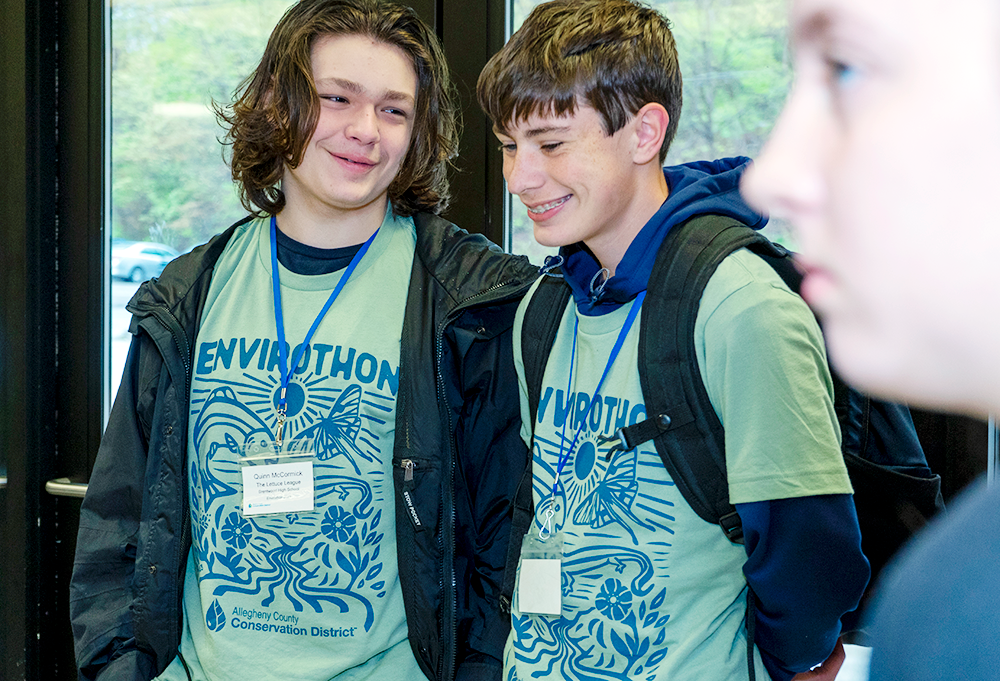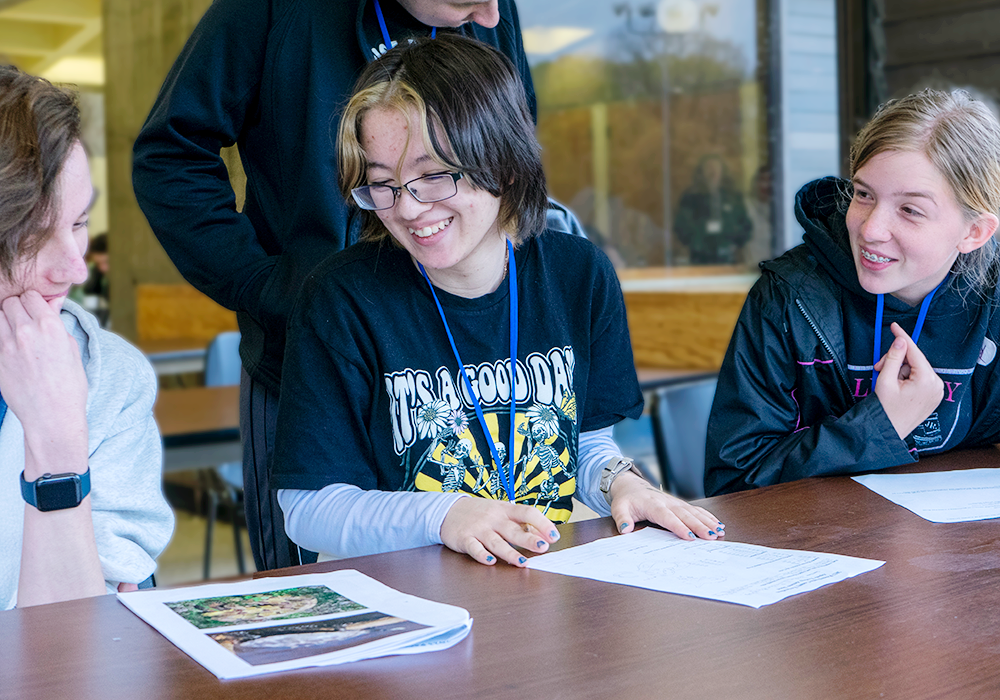 ---
About ACCD: Allegheny County Conservation District is an urban conservation district that engages and leads through partnerships, innovation and implementation to conserve, promote and improve Allegheny County's natural resources.